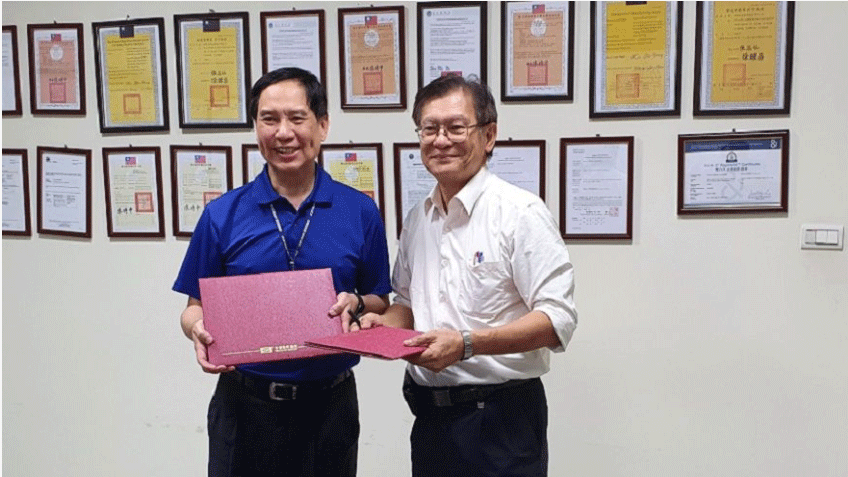 Today, GCB (CDMO), a professional sterile injectables, announced at the Asian Bio-Tech Exhibition that it had signed an intent MOU letter for strategic cooperation with Sinphar (1734), which was signed by CEO Dr. Hsu, GBC, and General Manager, Dr. Bai, Sinphar. The two parties will move towards the joint development of high-tech level on cytotoxic drugs of APIs and sterile injectables, and deepen the global oncology drug market, fast-growing, through R&D and production capacity.

Sinphar's tech development and production fields cover health food, cosmetics and drugs, and in recent years, it has completed the development and production capacity of oncology drugs and new drugs.

Alliances between global bio pharm organizations and CDMO have become a trend. CEO Dr. Hsu, GBC, said that both parties are one of the few organizations in Taiwan with cytotoxic sterile injectable production capabilities, and by establishing a strategic alliance, they can share the energy of both parties in the development of special APIs and medicinal product, such as dosage form and injectables.

Dr. Hsu pointed out that the two parties will not only reduce duplicate investment and improve cost competitiveness in the short term, but also work together with Sinphar in the long term to move towards the fast-growing biosimilar drug market, develop and commercial-scale produce macromolecular drugs, and create a beneficial situation for each other.

Focusing on the development and production of biologics and injectable drugs, GBC is Asia's leading one-stop CDMO service platform, and the only commercial-scale producer in Taiwan covering HPAPIs (High Potent Active Pharmaceutical Ingredients), peptides, macromolecular bio-ingredients and related injectables.

GBC has a variety of types of aseptic process for injectable and GMP production capacity, and focus on the development of difficult dosage forms and production tech. GBC is one of the few factories in Taiwan that also has cytotoxic API and PIC/S GMP commercial-scale production line, and can provide services of cytotoxic (oncology) new drugs and generic drug developers from APIs to injectables, pilot-scale for clinical testing to commercial-scale production and others.

GBC has established long-term strategic partnerships with a number of new drug development organizations and global pharm organizations around the world to accelerate the development and marketing of customers' drugs and support to provide high-quality and cost-down GMP production capacity. GBC will keep going to assist customers in the production and development of APIs and dosage forms for sterile injectables, and provide the most complete One-Stop CDMO services.
Read more